Totton Allotments and Gardens Association
The association started just after the war in 1948 and has grown steadily. Originally it served the local Totton area only. In 1960 the Association opened up a trading hut on the water lane allotment site.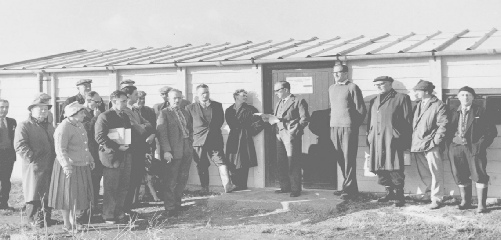 When the council wanted to build more houses in the Totton area, a number of allotment plots at the water lane site where taken over for new homes. At this time the council provided a new trading hut situated on the salmon leap allotment site.
The association's primary focus is to promote gardening for all ages. It is run as a non-profit making organisation. Over the last two years we have ran a competition for young children which has been quite successful.
Currently we have just over 600 members most of whom reside in the local area although membership is open further a field and we have members in the Lyndhurst area.
Promoting gardening.
Last year the association set aside £200 which was to be used by local schools to help promote gardening. We are keen to hear from any local schools in the area who would like support from our association to promote gardening to their students.
The association also provides money each year to Totton Gardeners which is used as prize money for their gardening shows. Totton Gardeners host 3 show thought-out the year.
Members are able to buy gardening product/equipment at just over cost price at our Salmon leap trading hut most Sunday mornings. With a membership of over 600 we are able bulk a range of gardening products/equipment. Being non-profit making the benefits of bulk buying is passed onto our members.